TacSight.
Understand what is happening where, when and why. Extract insights from your geospatial data using our real-time collaborative analysis tool and work to time-lines that meet end-user needs even in the most fluid situations.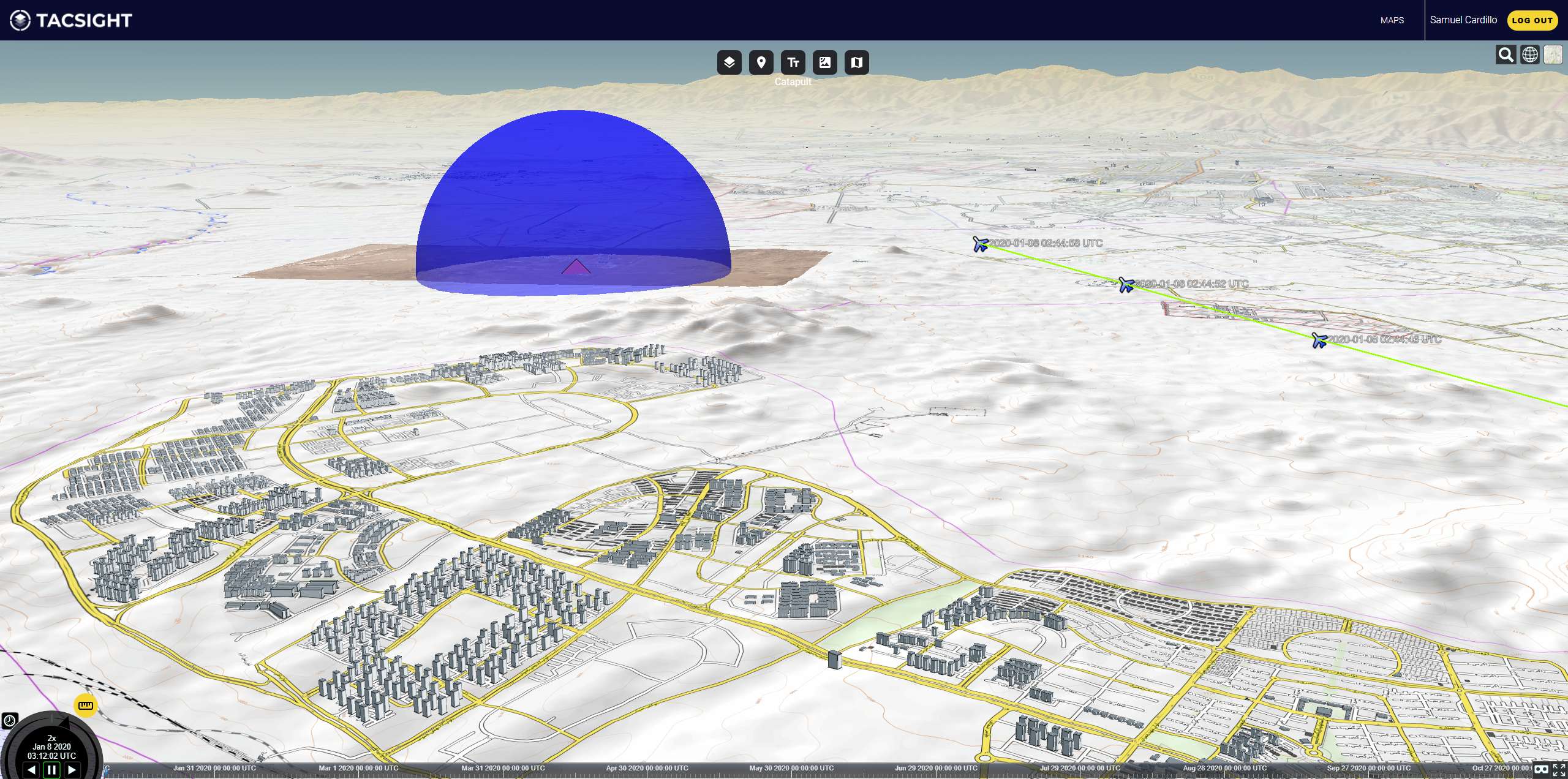 Real time collaboration.
Create maps, overlay recent imagery, identify points of interests and share insights automatically in real time. Keep up with fast paced events while allowing users across the organisation to tap into geospatial analysis.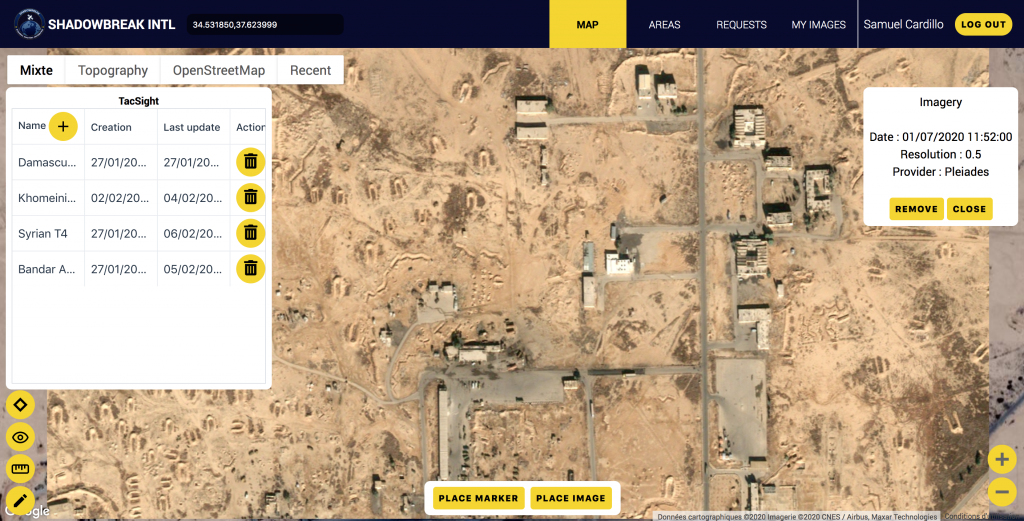 Identify and simulate military assets.
Use our proprietary extensive military asset database to identify military assets and simulate their capabilities in space and time within a 3D environment.
Fuse data.
Generate powerful insights by combining multiple types of geospatial data in one place. Leverage optical satellite imagery, synthetic aperture radar, artificial and natural elevation data, WMTS base maps or kml and kmz to build a robust understanding of any situation.